Oil and gas companies are faced with a unique set of challenges — from exploration and production to decommissioning wells to geographic information mapping. Over the last 30 years, paper-intensive companies in information-centric industries like insurance, banking, and financial services have made significant progress in creating a more digital workplace. In contrast, most organizations in the energy sector have only begun investing in information management processes in the last decade or so. Yet today, many oil and gas firms lack integrated document management, even for core back-office processes like accounts payable or accounts receivable, let alone for front-office processes like environmental health and safety documentation, engineering drawing management, or asset management.
The business administrators at oil and gas companies work behind the scenes as major contributors to success; they're the colleagues that make sure payroll gets into employees' bank accounts, the lights are turned on, vendors are paid, and computers can connect to the network. They do a lot of specific, essential tasks, but collectively, they play a huge role in how they affect profitability through the left side (costs) of a company's financial statements. All too often, companies lack the systems to efficiently manage their back-office operations. This causes far-reaching problems that inhibit productivity and efficiency — problems some companies don't even know they have.
Arguably, the most document-intensive functions in the back-office of oil and gas companies are Human Resources and Finance. M-Files recently conducted a survey of back-office employees at companies with 50 or more employees to find out what their challenges are around document management. The results speak to far-reaching problems:
SEARCH | 41% waste over 10 minutes a day searching for the documents and information they need. Of those people, almost half actually spend more than 20 minutes.
PAPER | 65% say that information is still managed using paper documents, paper-based processes, and stored in filing cabinets.
SCATTERED INFORMATION | 65% are managing information in more than one location.
WET SIGNATURES | 44% cite that the printing, scanning and hand-signing of documents to be a major challenge to efficiency.

Human Resources and Finance departments face many different challenges on a daily basis, but there's one consistent presence that affects these teams: a mountain of paperwork. Whether it's a government-required tax form or a slew of invoices, these administrative functions are tasked with collecting, maintaining and organizing vast amounts of information. They still depend on outdated paper forms that aren't just wasting resources — they're putting their company's time, government compliance and employee security at risk. Intelligent information management (IIM) software changes this equation by moving back-office functionality into the cloud. Using tools ranging from automated document capture to web-based digital forms, a comprehensive IIM takes business administration firmly into the 21st century by making common processes more efficient, streamlined and secure.

Every field has a finite lifespan and over time the amount of oil and gas obtained drops off until production costs outweigh the sales return. The number of fields ending production is accelerating, partly due to the oil price crash in 2015, but also due to aging. As a result, the volume of work associated with decommissioning is growing.
It's a two-pronged process encompassing (1) plugging and abandoning wells, which accounts, and (2) removal of infrastructure. This newest wave in the lifetime of oil and gas assets means that huge savings can be realized by driving efficiency into the decommissioning process. In addition to tactical approaches like combining wells into one project, another way oil and gas companies are reducing costs is in the use of technology to make the process more streamlined.
One of those critical technology platforms that can contribute to significant cost savings is an intelligent information management system. Operator project management costs are estimated to be about $1.3 billion over the next ten years — including all the associated studies.
And while decommissioning wells is a project-based endeavor, solutions like M-Files go far beyond just simple project management. The unique metadata-driven architecture lets users organize content based on what it is rather than where it is stored, rather than using traditional manually maintained folder structure. This innovative architecture enables management of not just documents but non-document objects important to decommissioning wells — such as site information, cases, subcontractors and more.
Other benefits include:
Improved efficiency that comes from consolidating documentation — like permits, licenses, authorizations, notifications and the consents register — from multiple subcontractors in a single central repository.

Improved quality and shorter cycle times with built-in version control and audit trail features that ensure that only controlled changes are allowed, and that all parties use the same, correct version of information.

Smooth coordination of subcontractors and the documents and other information for which they are responsible by enabling easy classification and tagging in the initial phases of a project.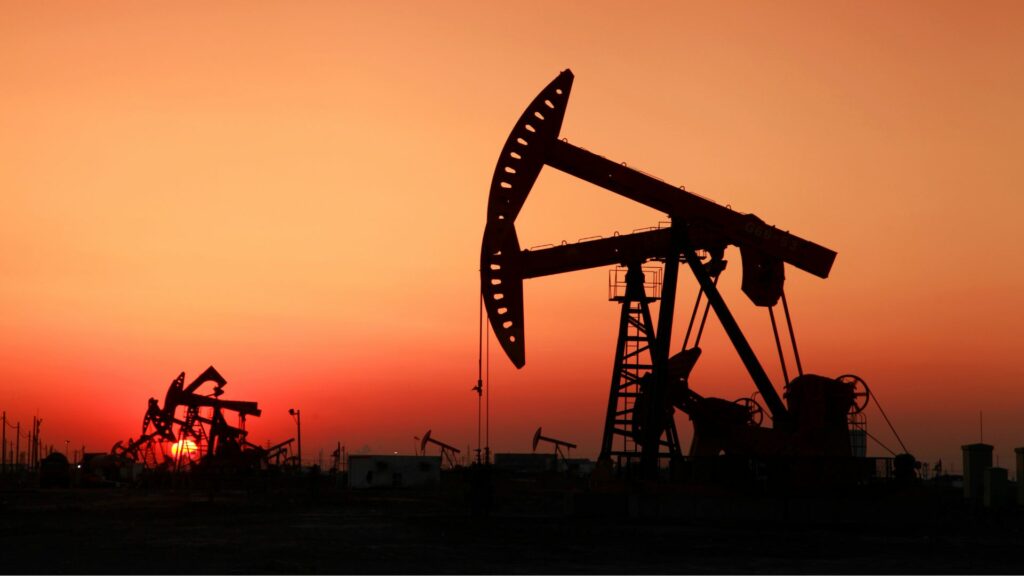 In a recent survey of energy sector workers, 65% admit that it's challenging to find the documents they need on a mobile device. This can create alarming repercussions for those in the oil and gas sector since so many of their employees and so much of their business can be found offsite. Oil and gas personnel spend an inordinate amount of time in the field in all phases of production. It can be downright disastrous if they don't have the ability to manage documents from their mobile devices.
When it comes to information management, other than cloud, mobility has been the biggest buzzword of the last few years. Leaving aside the hype and techno-speak, what mobility basically means from an IIM perspective is enabling users to access documents, as well as the ability to manage documents, from mobile devices. Given the typically global, often highly-distributed footprint of most oil and gas organizations, there are two main areas where IIM delivers value through mobility:
FIELD OPERATIONS | Oil and gas employees in the field — like drillers, geologists, and engineers — are often the most highly-skilled (and highly-paid) personnel at the firms. So maximizing their time on task is critical, both to keeping costs down as well as maintaining capacity. Giving these field employees mobile access to key documents (standard operating procedures or drawings) can save hours and even days of lost time and down time.
VIRTUAL EMPLOYEES | When managers and executives work virtually due to travel, flexible commuting arrangements, or for other reasons, the inability to access critical documents leads to inefficiency in business processes, like workflows involved in timesheets, expense reports, hiring, or budgeting. Mobile access to these documents means less time engaged in administrative activities and more time focused on revenue-yielding tasks.
An information management system like M-Files enables employees in the field to manage business-critical tasks in the field just as easily as they could from their office. Specifically, workers can use their mobile devices to:
Search for and access company documents

Edit documents

Approve document

Sign contracts, work orders and other important documents

Share and collaborate on document-related tasks